Bromine (Brine)
---
Elemental bromine (Br) is a highly corrosive, reddish-brown, volatile liquid which, along with fluorine, chlorine, and iodine, forms a family of elements known as the halogens. About 85 percent of the bromine recovered is consumed at the production site by the bromine producers. Major products include fire retardants, ingredients in bug and fungus sprays, antiknock compounds in leaded gasoline, and oil-well completion fluids. The remainder, as elemental bromine, is shipped to various chemical processors for use in chemical reagents, disinfectants, photographic preparations and chemicals, solvents, water-treatment compounds, dyes, insulating foam, and hair-care products.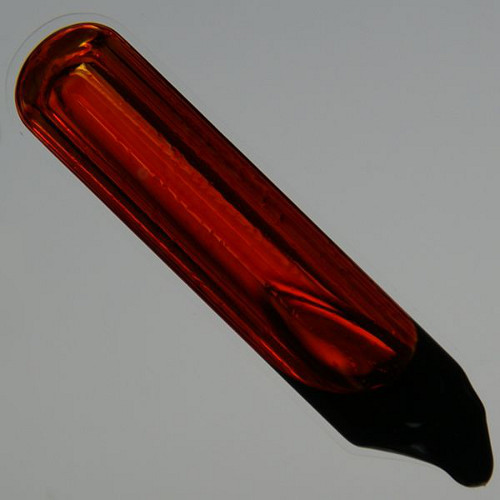 Bromine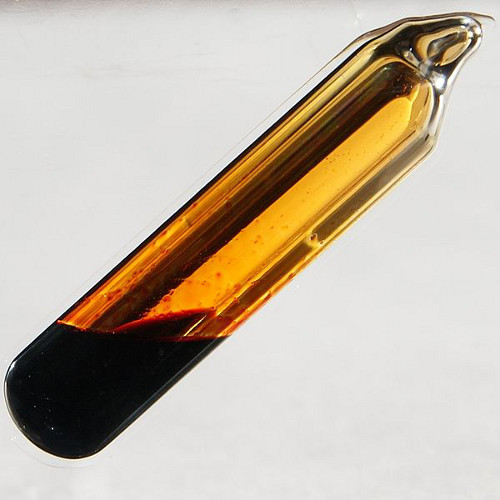 Bromine
---
Bromine and iodine are extracted from sea water by seaweed and plankton. In Arkansas, decomposition of organic debris during the Jurassic Period released both bromine and iodine to the forming brines. However, iodine is thought to have escaped from the system into the atmosphere through the process of oxidation. During the processes that produced the hydrocarbons composing petroleum and natural gas, bromine became even more concentrated in the associated salt brines. In Arkansas, it is thought that brines in the Louann Formation migrated through the overlying Norphlet Formation into the Smackover Formation.
Bromine is present in abnormally high concentrations in salt brines of the Smackover Formation (Jurassic) in south-central Arkansas. The original analyses that led to the development of Arkansas's bromine industry were performed by the Arkansas Geological Commission chemist on brines from 4 oil fields developed in the Smackover Formation. The analyses showed bromine concentrations ranging from 4,000 to 4,600 parts per million, or about 70 times the bromine concentration of normal ocean water. Between 1.5 to 1.8 pounds of bromine are recovered from every barrel of brine processed.
The first commercial recovery of bromine in Arkansas was from Union County in 1957, and production has been continuous ever since. Arkansas's industry continues as the world's leading producer of bromine, averaging 40 percent of the world's production for the 5-year period between 1986 and 1990, inclusive. During the same period, the average rate of growth of Arkansas's bromine recovery was more than 20 million pounds per year. U. S. production in 2001 was 212,000 metric tons, valued at $159 million, with Arkansas's output accounting for 97 percent. U. S. Geological Survey data for 2005 indicate that 27 percent of Arkansas's non-fuels mineral value was due to bromine recovery. Bromine presently is recovered from brines in Columbia and Union Counties. In 2006, Arkansas, with six plants operated by Albemarle and Chemtura Corporation (locally known as Great Lakes Chemical Company), again led the Nation in bromine production, and bromine was the leading mineral commodity in terms of value produced in the State.
In 2006, Tetra Technologies Inc. announced plans to invest $100 million in a project to produce bromine from brine. The plant will process bromine, calcium chloride, and sodium chloride from brine reserves around Magnolia, AR. The bromine produced would replace bromine now being imported and would have negligible effect on current producers.
---
References
Image courtesy of Stas1995 from https://commons.wikimedia.org/wiki/File:Pure_liquid_bromine.jpg
Image courtesy of Stas1995 from https://commons.wikimedia.org/wiki/File:Bromine_layer_on_the_inner_surface_of_the_vial_is_thinner.jpg
---