Marble
---
Commercial marbles mined in Arkansas are all unmetamorphosed limestones or dolostones that take a high polish. Marble is used primarily as a building and ornamental stone, in monuments, table tops, wash basins, statuary, and other decorative applications.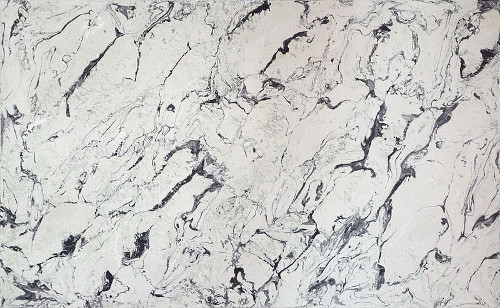 Marble pattern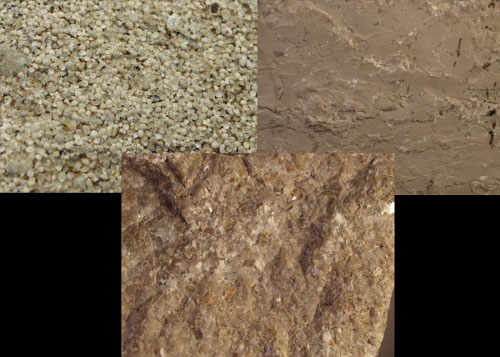 Limestones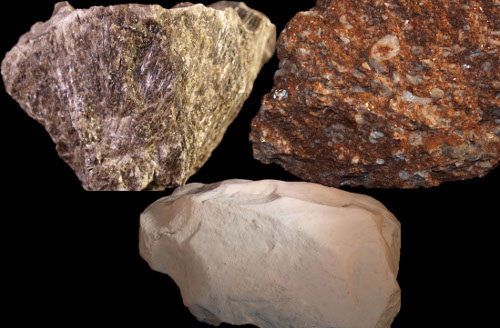 Limestones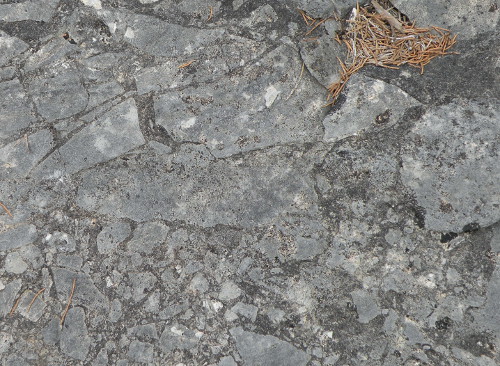 Dolostone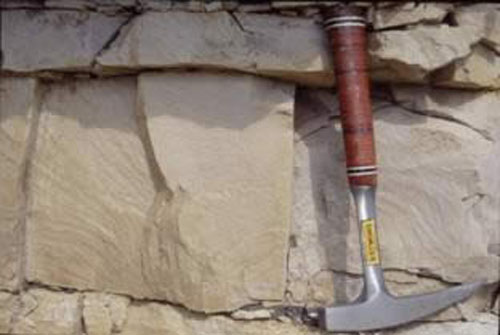 Dolostone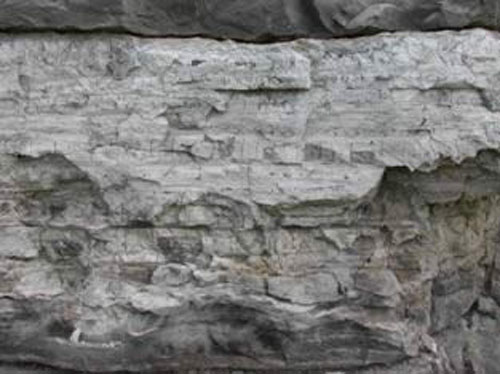 Dolostone
---
Several types and grades of commercial marble have been mined from quarries in Arkansas. The crystalline texture of Arkansas marbles varies from coarse to fine and colors range from light gray to black, tan to yellow to rust, and they may have one uniform color or several shades. Often, primary sedimentary structures or structures produced by the actions of organisms (or both) add uniqueness and interest to the stone, making it more marketable. Marble is mined exclusively from limestones and dolostones of Paleozoic age in north Arkansas. Principal "marble"-producing formations include the Plattin, Kimmswick, and Fernvale of Ordovician age, the St. Clair of Silurian age, and the St. Joe, Boone, and Pitkin of Mississippian age. Other stratigraphic units are sometimes quarried for stone when exploration reveals a unique quality that is in demand. The largest producer of polished and cut marble products in Arkansas is Oran McBride Stone Company of Batesville in Independence County. The company produces both polished and other finished interior and exterior products from several quarry operations, depending upon what is popular in the marketplace. Broken dimension stone (Cotter formation) of various tones is produced by Johnson Landscaping from their quarry north of Eureka Springs in Carroll County. Eureka Stone Co., the saw shop, is located near the quarry, and produces a variety of sawn and turned architectural pieces.
The first export of marble from Arkansas was in 1836, the year Arkansas became a state. A large block of Early Mississippian limestone was quarried near Marble Falls in Newton County and sent to Washington, D.C., to be used in the construction of the Washington Monument. Marble production has been intermittent throughout most of its commercial history, but in recent years the use of products made of Arkansas marble has steadily increased. Most current mining operations of commercial marble in Arkansas are located near Batesville, Independence County.
---
References
Hopkins, T. C., 1893, Marbles and limestones: Arkansas Geological Survey Annual Report for 1890, v. IV, 443 p.
Parks, Bryan, and Hansell, J. M., 1932, Black marbles of northern Arkansas: Arkansas Geological Survey Information Circular 3, 51 p.
Image courtesy of Amada44 from https://commons.wikimedia.org/wiki/File:Marble_pattern_008.jpg
---